Motivating Academic Learning: A Multi-modal Digital Textbook for ESL Students
An eCampus and Sheridan College project for deploying an interactive and accessible e-Book using the Pressbooks platform in which we used dozens of H5P elements and created custom web elements, graphics, and media.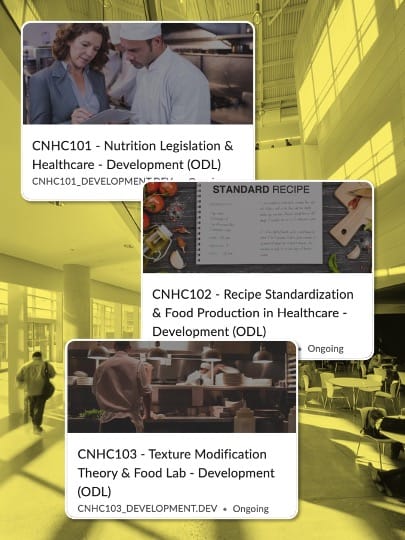 Culinary Nutrition in Healthcare
A certification course series developed for Centennial College, as part of the  School of Hospitality, Tourism and Culinary Arts offerings. The courses are deployed in Brightspace by D2L with custom page templates.
Law Practice Program
A collaboration between Toronto Metropolitan University and the Law Society of Ontario that offers a hybrid learning experience as an alternative to articling for future lawyers in Ontario. The project was designed to support a comprehensive training program for 200+ candidates, 60+ mentors, and covering dozens of topics using Brightspace by D2L.