Courtney Trott, Founder
B.Sc, MA Adult Education
Project Management & Instructional Design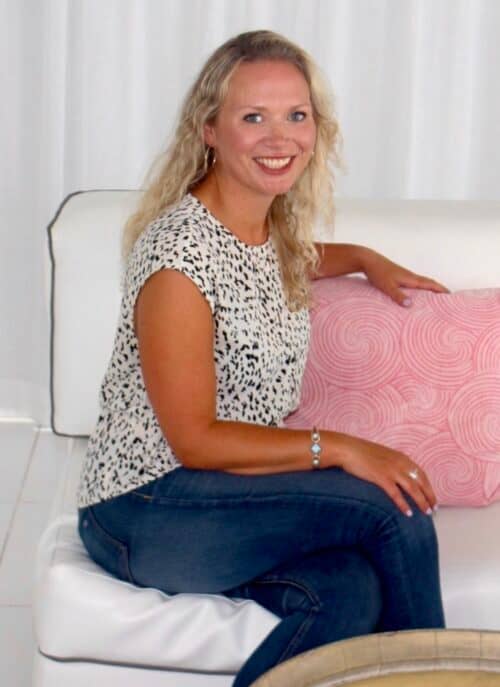 Hi, I'm Courtney. I bring 15 years of adult education experience in corporate training and post-secondary roles.  
I'm a skilled trainer, faculty member, instructional designer, curriculum specialist and program delivery administrator.
Using ADDIE, Universal Design for Learning, Equity Educational Frameworks, Tech Tools and Adult Engagement Strategies, coupled with hands on experience from 1300+ teaching hours, I have overseen the completion of over $3 million in funded projects to date.
My passion is creating clear and interesting content to spark those "lightbulb" moments. I particularly enjoy working with audiences who have struggled with learning in the past or are coming back to it after a long break. I take pride in providing an experience that will change people's perspective on learning and their innate abilities. 
When I'm not creating courses I'm travelling the world with my 11 year old golden retriever in tow.
Alex
Learning Designer, Developer & LMS Expert
Alex is a web application ninja. He has worked & taught in post-secondary education for over 7 years as an application specialist, web tech analyst, web developer and LMS administrator. His creative design eye and solution-focused thinking is unparalleled.
AnNA
LEARNING Designer & DEVELOPER 
Anna is the most organized person you've ever met. She is lightening quick at anything she does without compromising quality. Her Storyline design & development skills are off the charts and her eye for detail make her one of the best in the business.
Richard
Video & Multimedia
Richard is a go-to producer with an excellent film crew in tow. He has the ability to pull together any vision and make it into a world class product. Custom training content, simulations, animations and motion graphics- he can do it all, within tight timelines and for a range of budgets.
Maggie
Accessibility & Inclusion Specialist 
Maggie is an expert in accessibility and inclusion audits. She knows creating inclusive content elevates the experience for ALL learners. She has developed her own custom checklists combining the latest standards in AODA, WCAG 2.0 and EDI principles, ensuring nothing is missed.